Proud: Word of the Week 10#

"Proud"
I've had good reasons to feel proud all week. It's an emotion that makes you smile spontaneously; its a good feeling *she smiles, spontaneously*
It all started in the playground.  Someone told me they had not only read my blog but acted on it.  Yes.  Really. I know.  They went to Waddesdon Manor & rolled down my hill.  Little ol' Mummyshire, new to this blogging lark and new to Oxfordshire, offering my humble opinions and somebody actually took note!
I can't tell you how proud I was am!  This blog is my little space to record my ramblings, so to have people actually read it is a Brucie Bonus!  *smiles*
I was proud of Little Mister on Thursday.  He had a taster day at his soon-to-be preschool.  He's happy with the premises because it's part of the primary school his big sister attends. However, he knows his sister goes there every day "without mummy" – this part he's not keen on doing.
After some initial resistance and his refusal to enter the building, thinking he was going to be left alone, he had a change of heart and went inside. He quickly got used to his environment, spoke to the teachers and played outside in the garden all without me by his side. I did get a bit emotional as he's still so young – he'll be three in the summer, so a young-un' in the September intake – but I can quickly seeing him settle because of the people around him.  I am so very proud of him.
Mademoiselle received her Grade 4 gymnastics badge which she took into school on Friday. It was then presented to her in Achievement Assembly.  " I had to walk to the front, shake hands with the headmaster but I got my hands a bit muddled but that's ok isn't it mummy (rhetorical, Im assuming) and hold my certificate like this *holds certificate out in front*" Mademoiselle said.
My girl was praised in front of the whole school for doing something she loves *beams with pride* I am so very proud of her confidence, her willingness to participate and her desire to celebrate her success. *beams spontaneously*
I'm a wee bit proud of myself too, if I'm honest *modest blush*. I've been 'on it' this week, less disorganised than last (it couldn't got worse really).  The work thing is starting to fall into place, it's no longer just lot of tasks, I am starting to see the bigger picture. Oh get me, I'm even sounding more grown up!!
And to top it all off, Mademoiselle brought home a rather tall & healthy looking sunflower she had been growing at school with a note saying hers was Sunflower Champion.
Now you can't get better than that. *still beaming with pride*
I'm linking this post up with Jocelyn at The Reading Residence and her #Word of the Week series and Victoria over at Verily Victoria Vocalises
Thank you for the lovely linkys, ladies xx xx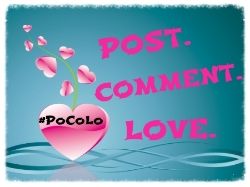 If you like what you read, why not add me to your Bloglovin collection of blogs