Countdown: Word of the Week#13
"Countdown"
Yup, we're on countdown for lots of things, …and it's so exciting!
We have a birthday coming up.  Little Mister is going to be 3 on Sunday 15th.  He's at the age where he now understands what having a birthday means, and he's getting very excited too.
He understands that it's his special day, he gets a Blue cake (his choice, not mine!)  and people sing to him.  Spontaneously he doesn't include presents in his list of 'things to do on my birthday'…but his sister reminds him of that!
We made a Birthday Countdown chart to help him grasp the idea of 'soon' and how many days left to go.  It's a grid on blue paper (again, his choice!) which starts on Wednesday & ends on Sunday, his birthday.  This gives him a  five day countdown as he's good at counting down from 5 – 1.  He puts his stickers on each day and we then countdown how many days are left.  We have two days left…
There is a Chinese saying which goes like this:
鳶が鷹を産む。 (Tonbi (or Tobi) ga taka wo umu)
Literally it means "A kite breeding a hawk"  or "a splendid child born from common parents"
He sure is a splendid little boy.
Not sure DadTired would like his 'common' reference, though…
We're also on countdown to selling our car.  Our Big car has died.  In fact, it died when me and Mademoiselle were on the M40, but that's a whole new post… As a result the car had to hitch a lift on the back of an AA lorry & we got to sit up front *oh, er!*    The car has been poked, diagnosed and diagnosed again and it's  just too complicated to fix.
So we're on countdown to saying goodbye to our Big car that, apart from now(!) has been so loyal to us.  I know it's only a piece of metal but it transported our babies very carefully from hospital to home, it ferried us between London & Oxfordshire trillions of times as we looked for our relocate spot, and it's been part of our overall family journey.  So a wee bit sad to see it go.
Living in the country without a car is like suggesting to a bear it should use the toilet instead of poo in the forest! So, the silver lining is that we have to go shopping for a new one if we can scrap together a few extra pennies *furrows brow*
Then of course, I'm off to BritMums Live!  I am slightly humbled to think that my blog has taken me to this lofty place.  When I started Mummyshire I never dreamt I'd be part of the biggest, social media conference & blogger event in the UK.  That's not until the 21st, but my countdown has already begun!
I'm linking this post up with Jocelyn at The Reading Residence and her #Word of the Week series and Victoria over at Verily Victoria Vocalises
Thank you for the lovely linkys, ladies *blows kisses*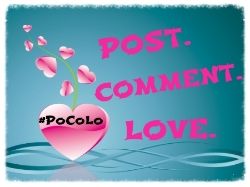 If you like what you read, add me to your Bloglovin collection of blogs