Black & White Project : Week #4
Cotswold Wildlife Park is one our favourite family parks.  The barriers between you and many of the animals are often ditches or moats, or with the birds nothing, so you feel very close to the animals. We were there until quite late and the animals were starting to get a bit lively – dinner time, I suppose!  This is when I got these shots:
I've never seen a baby Rhino before
This Lion's roar sounded like thunder
And we just fell in love with this curly haired pig!
Once again I'm linking with Charly @ PODcast and her Black & White photography project #BWPhotoProject
If you're interested in taking black & photo photography here's a useful (and quick!) tutorial to get you going or check out Charly's Pinterest page for some truly inspiring black & white photography.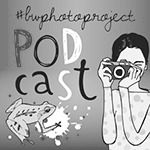 If you like what you see please click on the Wellies and add me to your Bloglovin collection of blogs xx