Black & White Photo Project week #5
It's been a very exciting week. Not only did I get lucky and hang out at BritmumsLive, we celebrated my boy's 4th birthday.
Blowing out candles & being sung to was his highlight – not the presents, just the cake – which is so cute.  He had a large, Safari "Raa Raa the Lion" cake to share with his friends at his weekend party, and I made this Birthday Cake for him to enjoy at his midweek Birthday Tea.
In monochrome I think this shot becomes suspended in time, timeless almost; and that's what I'd like to do with my little family – make time stand still so we can enjoy moments like these over and over again!
I had the pleasure of meeting with Charly @ PODcast at Britmums Live and she really is as creative in real life as she is via her photography!  #BWPhotoProject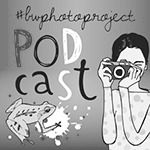 If you like what you see please click on the Wellies and add me to your Bloglovin collection of blogs xx