Black & White photo project #7
Mademoiselle was centre stage this weekend; performing in dance & gym shows, whilst Little Mister tagged along dutifully & patiently watching and waited as his sister got all the attention.   So when he found this bouncy slide in between shows he almost burst with joy!  For me this series of photos shows off Little Mister's character beautifully – boundless enthusiasm, happiness bubbling over, smily, sporty 4yo. That's my boy!

On a slightly tactical note, I particularly like these in monochrome because of the block coloured background and the stripes of light reflecting off the slide. So not much texture but lots of contrast.
What do you think?  All comments gratefully received xx
I'm linking with Charly @ PODcast and her #BWPhotoProject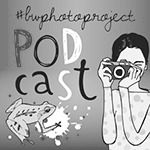 And Country Kids over at the lovely Fiona's @ Coombe Mill Blog
If you like what you see please click on the Wellies and add me to your Bloglovin collection of blogs xx