Black & White Photo Project #6
This series of photos sums up my gorgeous daughter – she's a growing up to be a determined, stubborn, athletic little cookie who doesn't give up.
We're  in Newton Abbott visiting family and stumbled across this little park. Whilst Little Mister was happy running around in circles after a long car journey, Mademoiselle needed to conquer the monkey bars.  So determined was she to get all the way across with free movement and without hesitation, this was her 12th attempt.
Not only did she do it, she mastered it. She was the only child in the park who made it across and she relished that!
Typical Mademoiselle behaviour & I love her for it.  xx
I'm linking with Charly @ PODcast and her #BWPhotoProject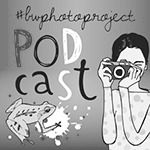 If you like what you see please click on the Wellies and add me to your Bloglovin collection of blogs xx