Barny goes to London
This is what sparked our little adventure
Mademoiselle is developing a natural curiosity about the city she was born in – London. In fact, she believes she can now "speak London" (with a London accent) & has taught her brother to do the same.  Here he's putting on an accent, btw!
That's what inspired our little adventure.
When we do go to London I try & take lots of snacks & water for the various train & tube & bus journeys and to ward off meltdown should there be any delays!  So when the lovely people at Mumsnet asked if Barny would like to come on an adventure with us it was a no-brainer to take him to London.
I like that they're individually wrapped – they're easy to pop into snack bags, there's no arguing about who gets the largest and unlike chocolate on a warm day they don't melt!
As a mum to a girl & a boy I'm also very aware of the gender marketing that goes on, which makes me furious (don't get me started).  Barny is packaged in a non-gender specific way, and he does everything from playing football to chasing butterflies without wearing pink or blue, so he's welcome to come on our adventures any time.
Barny started his adventure with us at mid morning. Devoured & enjoyed, so a very good sign.
We asked Mademoseille what she'd like to do in the Capital & she asked to go to an Art gallery. Really, it was her choice!
So it had to be Trafalgar Square & The National Gallery – one stop but various activities.
I love Trafalgar Square  it's full of street artists, musicians and every nationality you can think of, and its openness gives children a bit of space to explore what's going on.  Yes it's busy but there is always space for one more!
As we left Charing Cross tube station and walked the 3 minutes to Trafalgar Square, we told Thing 1 & Thing 2 we were going to find the Lions.
They were somewhat nervous to say the least.  Lions? In London?  Really?
But it was the giant Blue Cockerel that captured them (commissioned by Katharina Fritschwhich for the fourth plinth).
The outdoor entertainment provoked discussion – how do they do it ??…
…before we visited the National Gallery.  Entry is free, so it's perfect to explore at a speed and pace that suits the children & if you only stay for half an hour you haven't "wasted" an extortionate entry fee.  A donation of £4 is asked for, which is pennies if you think about what you're seeing.
Thing 1 & Thing 2 loved the National for different reasons.  Mademoiselle was curious about the age of some of the paintings and how the different artists had "coloured in" their paintings.
For me it's her take on Van Gogh's Sunflower – a painting with such history, such depth and commentary from around the world, and her view on it was so refreshing.  Why hasn't he painted with straight lines? Why is it blurred?  Was he in a hurry to finish it?!
Little Mister was naturally curious about the colours and especially the size of some of paintings. (I couldn't get any more photos here as I was told off by the officials!)
Although he's only young I do believe that introducing him to arts and culture early can help shape & inspire his natural curiosity  – however, Little Mister is not the keenest arts and crafter, so I'm not sure my theory holds water!
Yes London is big, but if done in small chunks it's perfect for little adventurers (and quite cost effective too if you stick to the freebies).  They had a happy, if somewhat tired, trip home.
We were kindly sent some Barny Bear multipacks to devour sample on our little adventure.  Priced at £1.69 for a multipack of 5, they are available from supermarkets across the country.  Of the four different varieties available – chocolate, milk, strawberry (our favourite) & apple – Strawberry won in the Mummyshire household.
All opinions are my own.
If you want to see more Little Adventurers via  Mumsnet clicka da linky, or follow
#littleadventures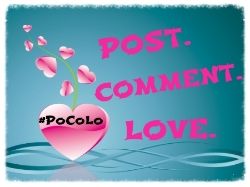 If you like what you see add me to your Bloglovin collection